1 Introduction
This is a user guide for maemo SDK+ Anjuta IDE plugin. Note that this is alpha software and some features may not work yet properly. Anjuta IDE plugin is aimed at application software developers who want to develope applications for maemo platform. It provides an integrated graphical interface to set up a software project, build software and debug it.
1.1 Installation
Before you can start developing with maemo SDK+ Anjuta IDE plugin you need to install the following components first

  * maemo SDK+
  * Anjuta IDE
  * maemo SDK+ Anjuta IDE plugin

Currently maemo SDK+ is supported only for the Ubuntu Hardy 8.04 i386 Linux distribution. In order to set it up, please, read the installation instructions.
Before installing the Anjuta plugin, please install the maemo rootstraps as well by using the maemo-rootstrap command.
To install the latest Anjuta, please, type:

  sudo apt-get install anjuta

The latest maemo SDK+ Anjuta IDE plugin can be downloaded from here. After you have successfully installed all necessary components you are ready to start.
1.2 Getting Started
In order to start Anjuta type anjuta into a command line terminal. Once Anjuta has started you can start a new maemo application project from the File menu by selecting the item New and subitem Project.

Now the Anjuta application wizard starts up and you will see the following dialog.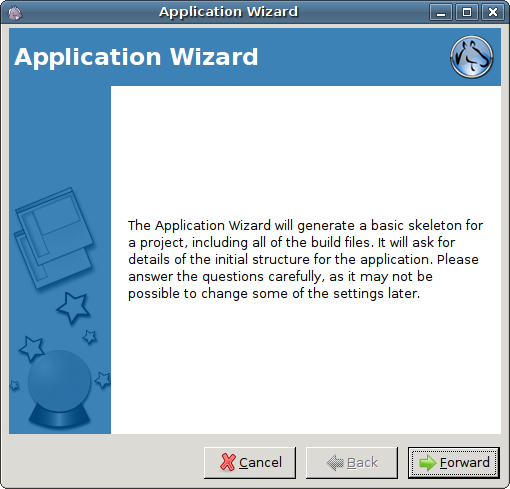 Press the Forward button to proceed to the project type selection.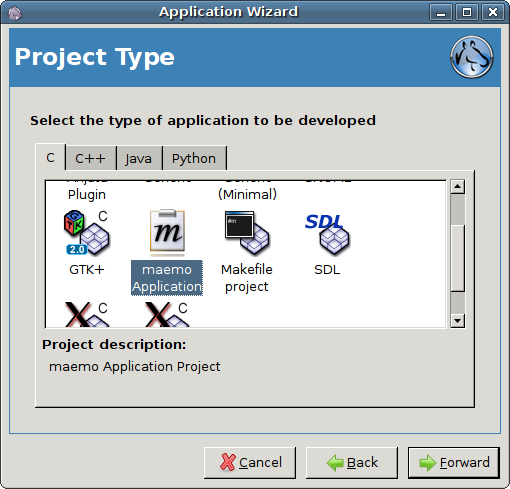 Now select Maemo Application and then press Forward button.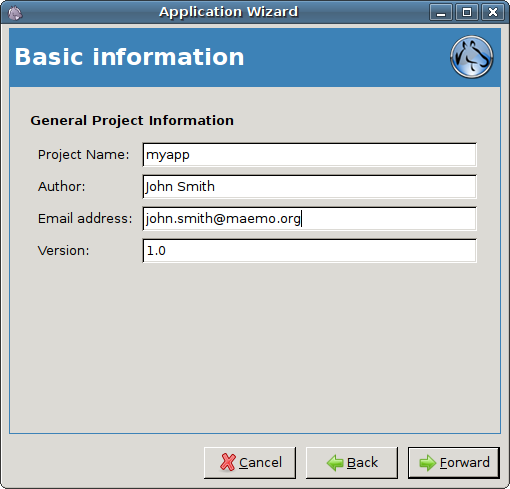 Now it is time to fill in the basic information about the project. Please, select an unique name for your application and type that into the Project Name: entry box. Please, use only standard ascii alphabeths from a to z and numbers in the application name.
You can also give your name and e-mail information here so they will be added automatically to the code template. Version number should be also given here. The number here is stored into your configure.ac and debian/changelog. Once you are ready to continue, press Forward button.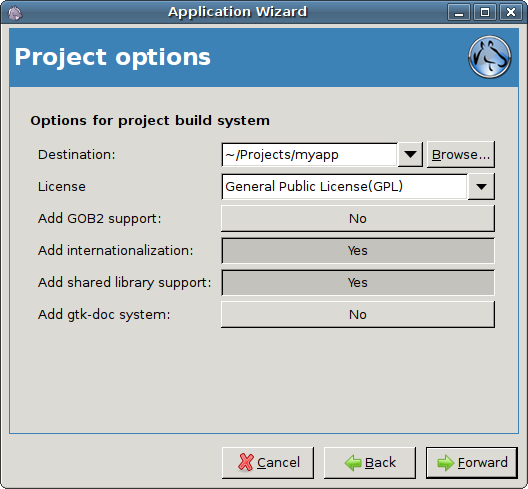 Now you can set up some project options like to where the project source code is stored and the license of your work. Please, specify a proper destination for the project. Note that if you do not have write access to the selected destination the project creating will fail.
If you want to activate GOB2 support you can do it here. GOB let's you to create new GObject types in a simplified manner. Note that you need to enable GOB2 in your host platform by typing sudo apt-get install gob2 before you can proceed, if you have not yet installed it before.
Once you are ready, please press the Forward button.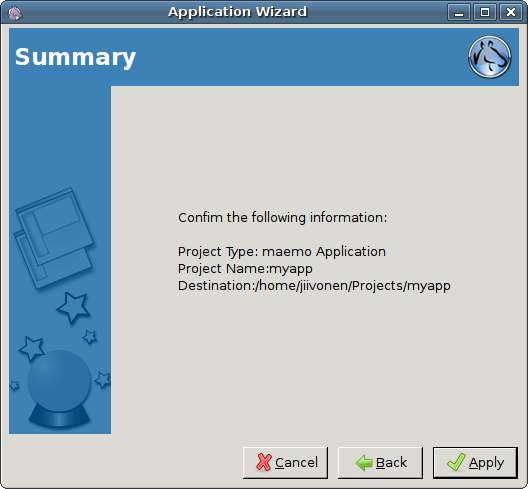 The final page is just for confirmation only. Press Apply if you everything is correct and you want to create the application project template code.
Anjuta now generates the initial code for you maemo application. It may take some thirdy seconds to complete the configuration scripts and then you should have a working code template.